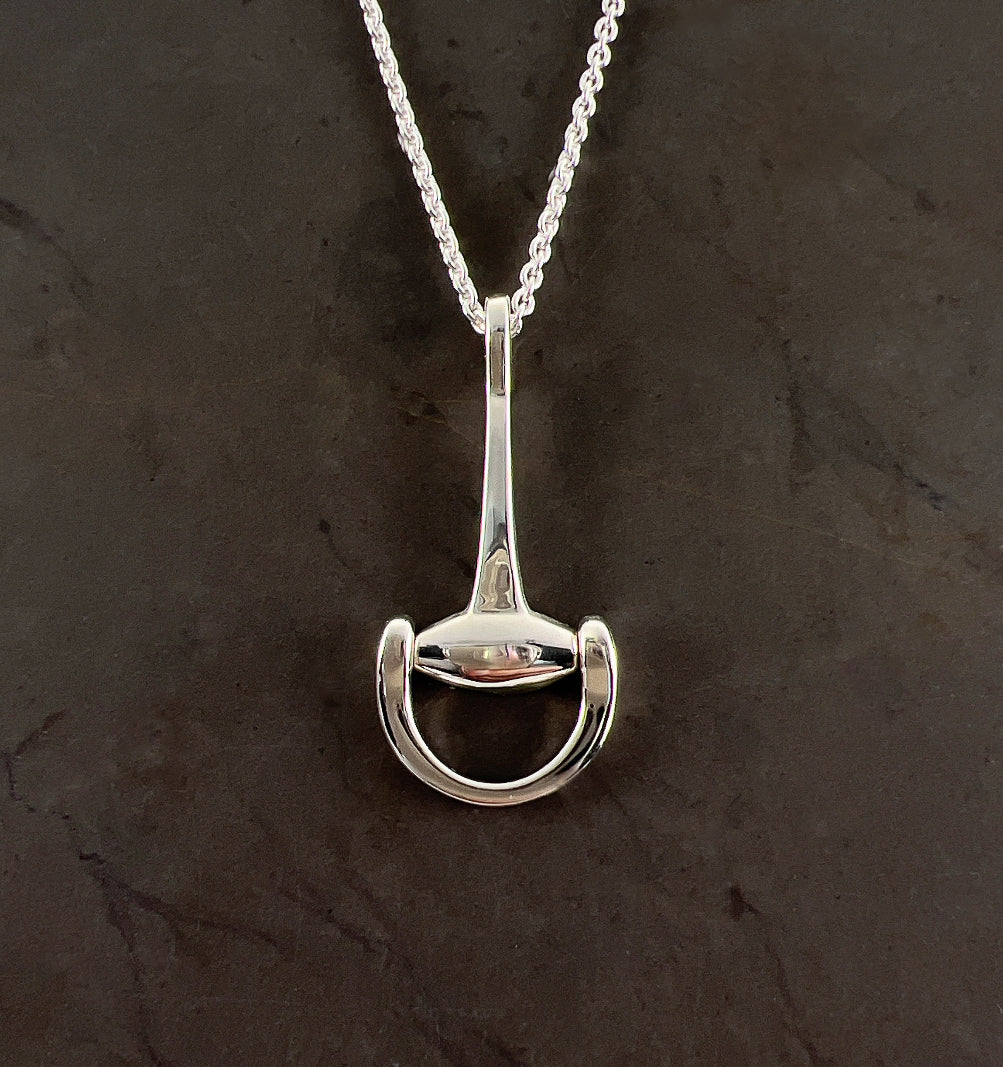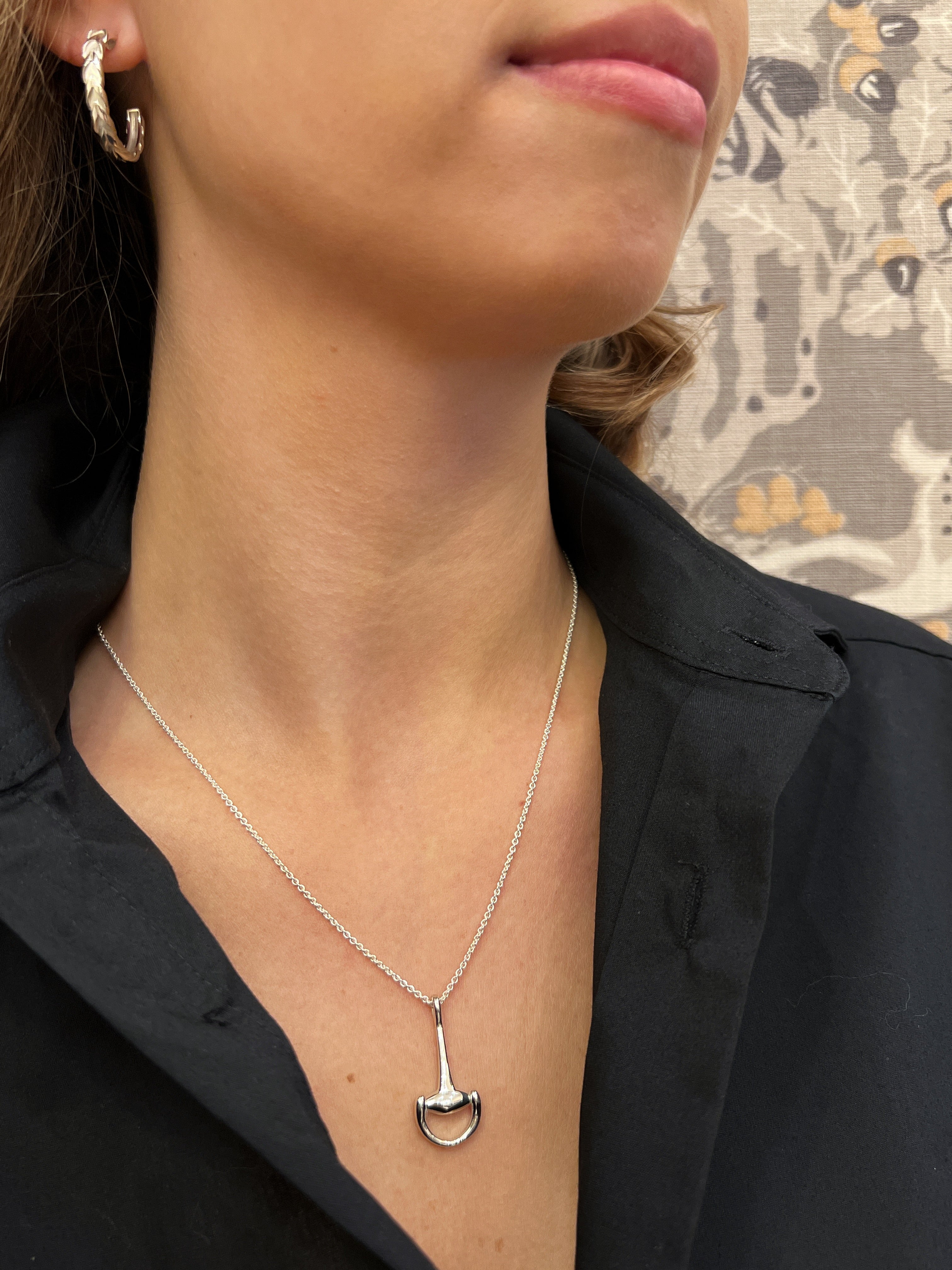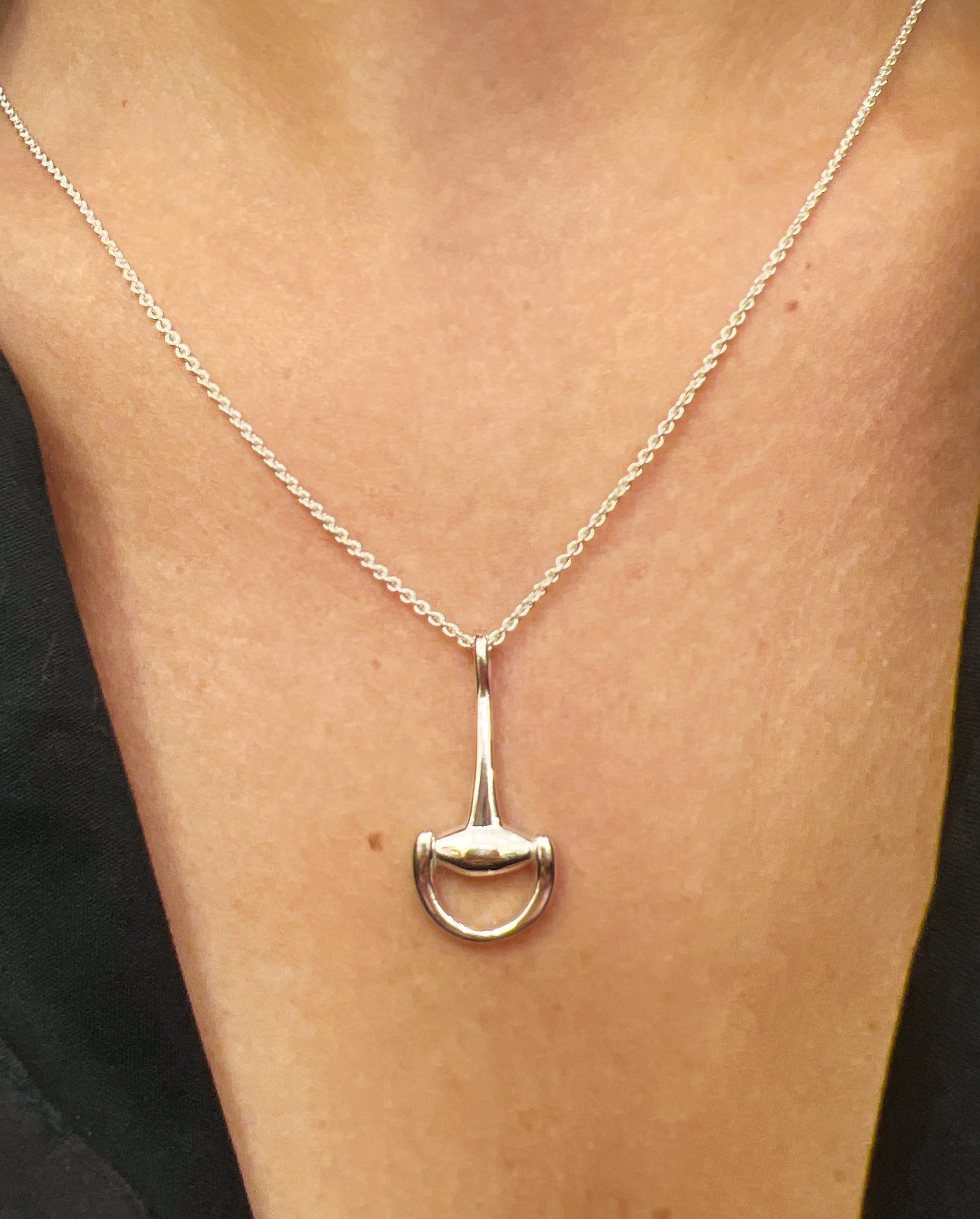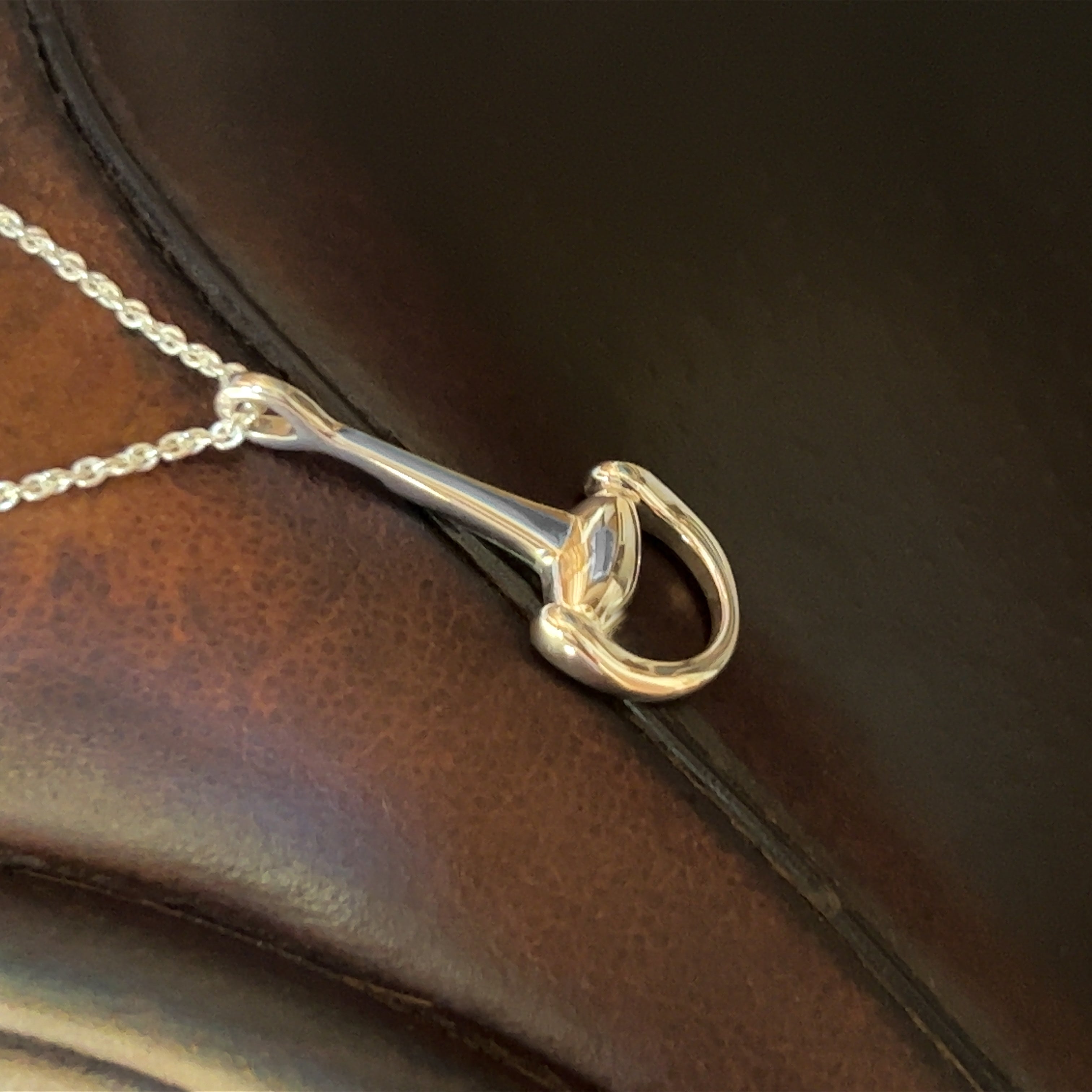 Our newest addition to the Point-To-Point Collection, in classic sterling silver. Inspired by the timeless English snaffle bit, this pendant's elongated shape and super high polish surface creates an elegant and sophisticated touch of timeless equestrian style.
The articulated joint between the cheek and mouthpiece moves like a real bit.
Simply elegant on its own, or layered with other pendant and chains.
Sterling Silver
30mm (1.18") in length
Handmade in the US
Sterling Silver 18" chain
In stock ships in 2-3 days.
Otherwise please allow 4 weeks for delivery.
Enjoy complementary shipping on all orders.