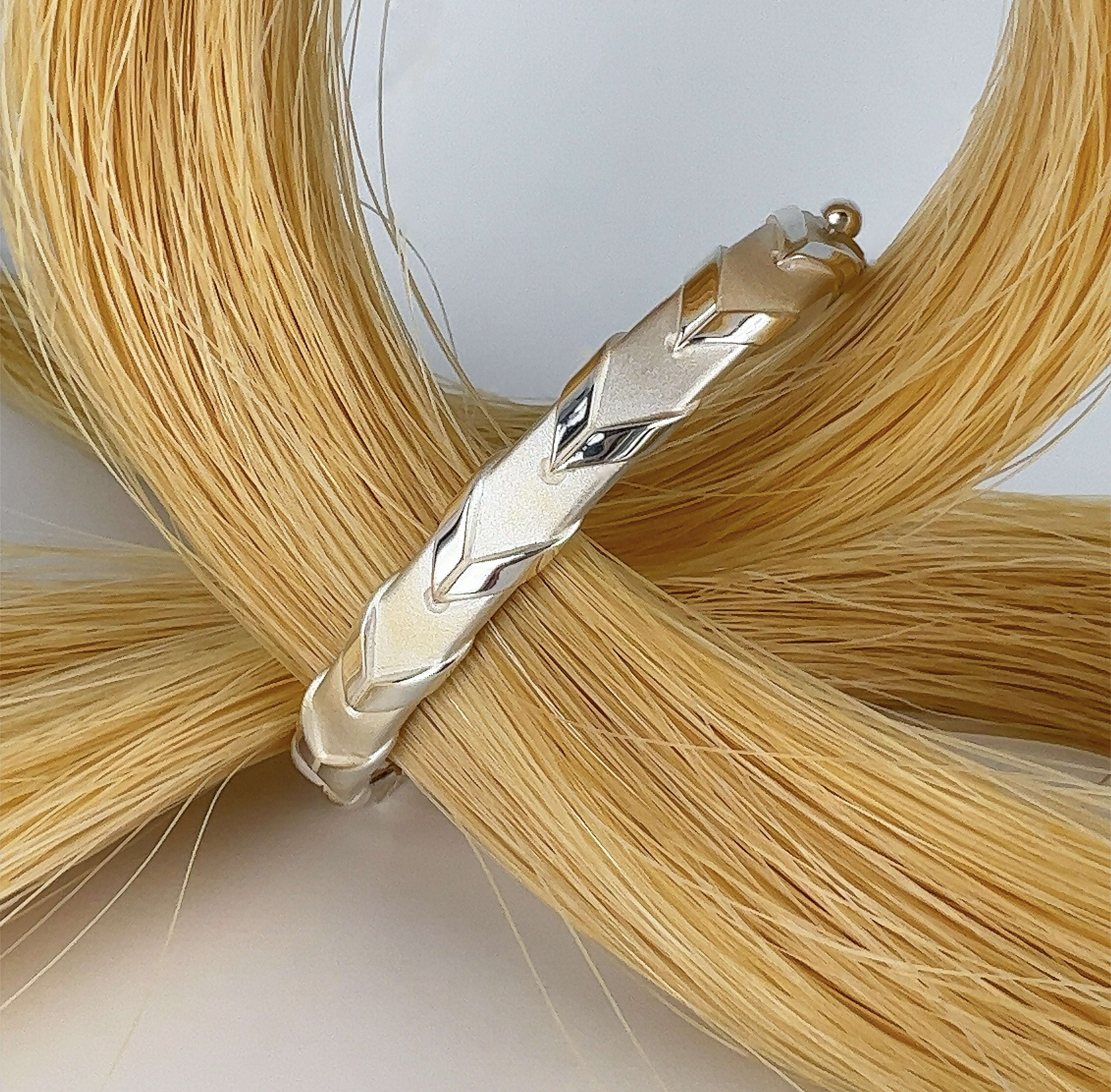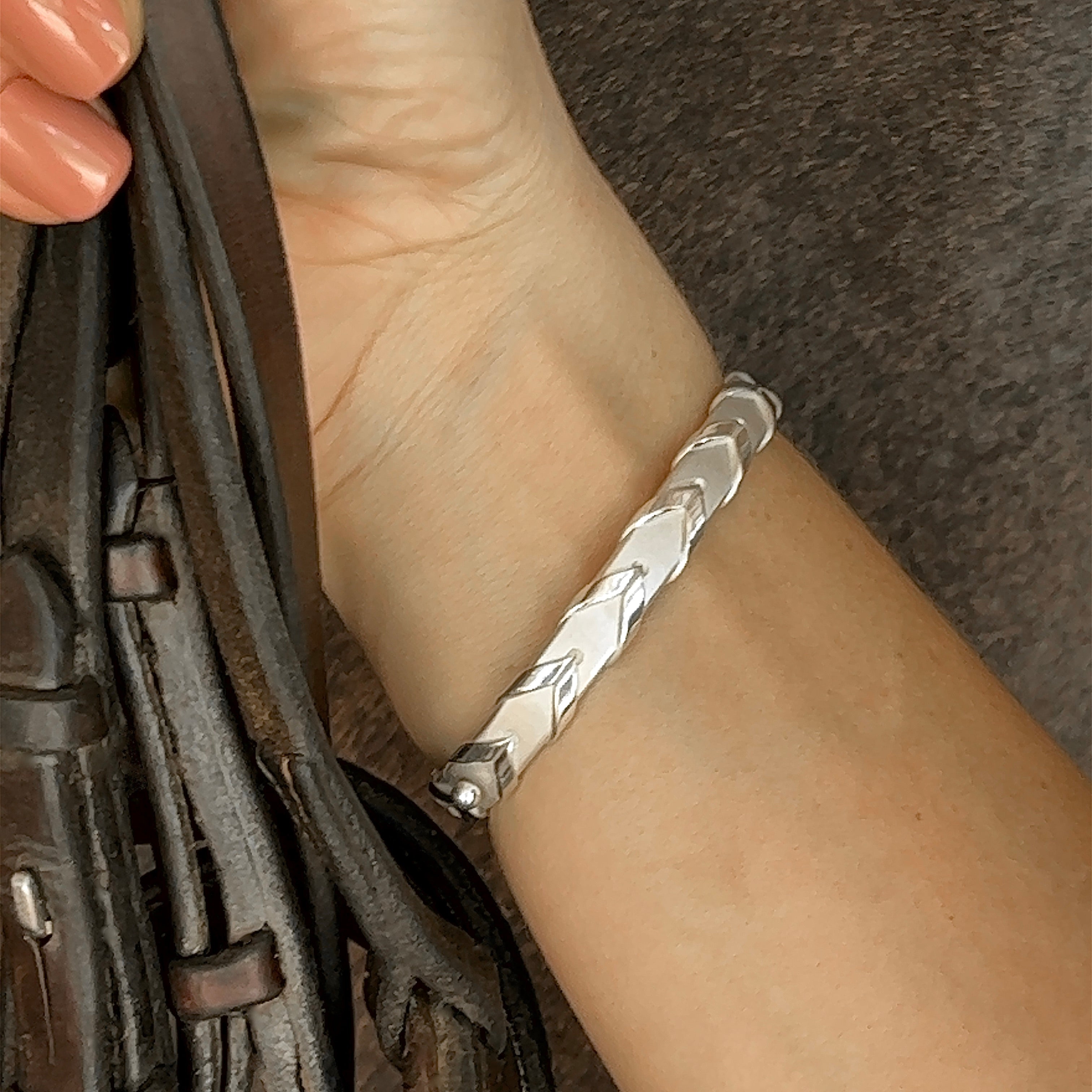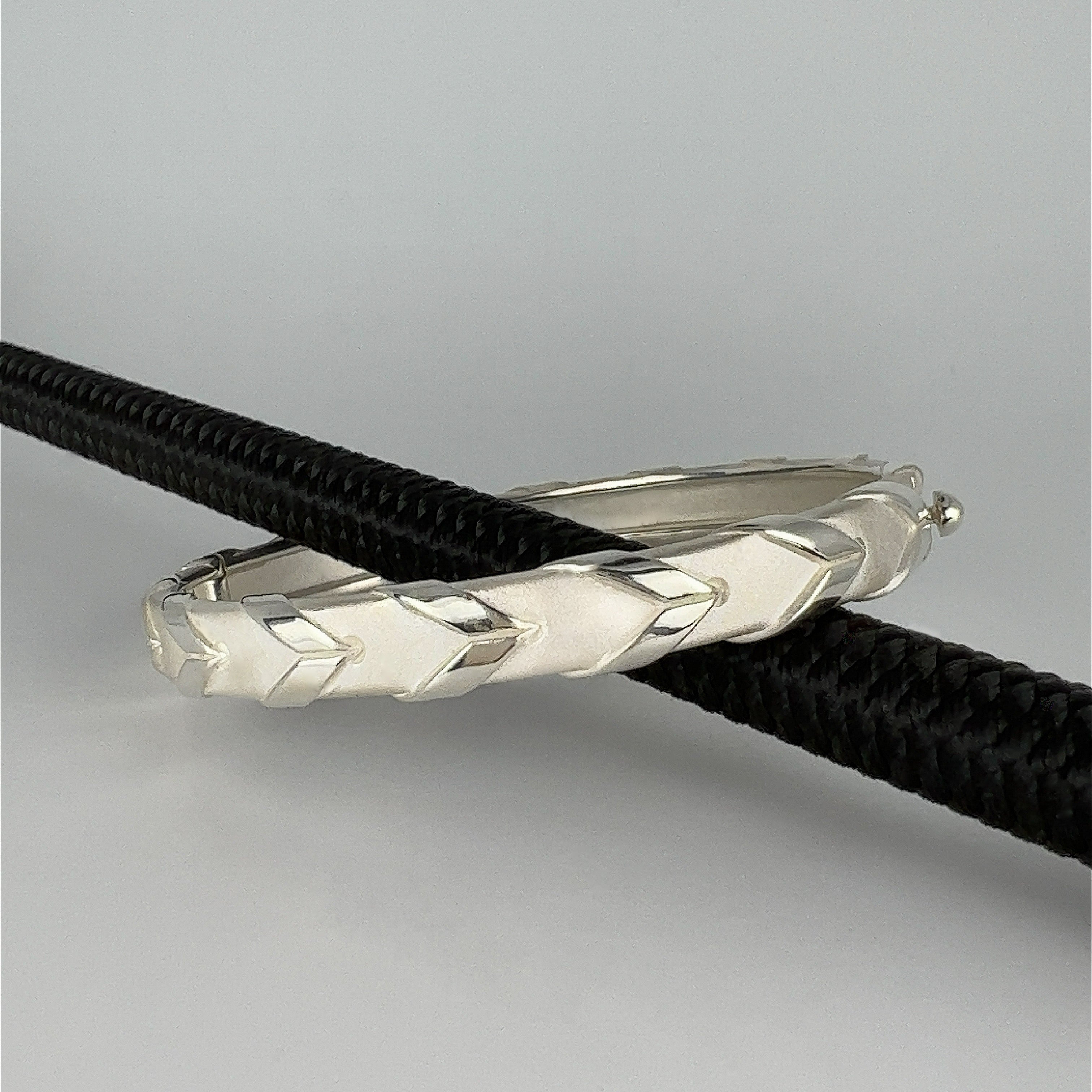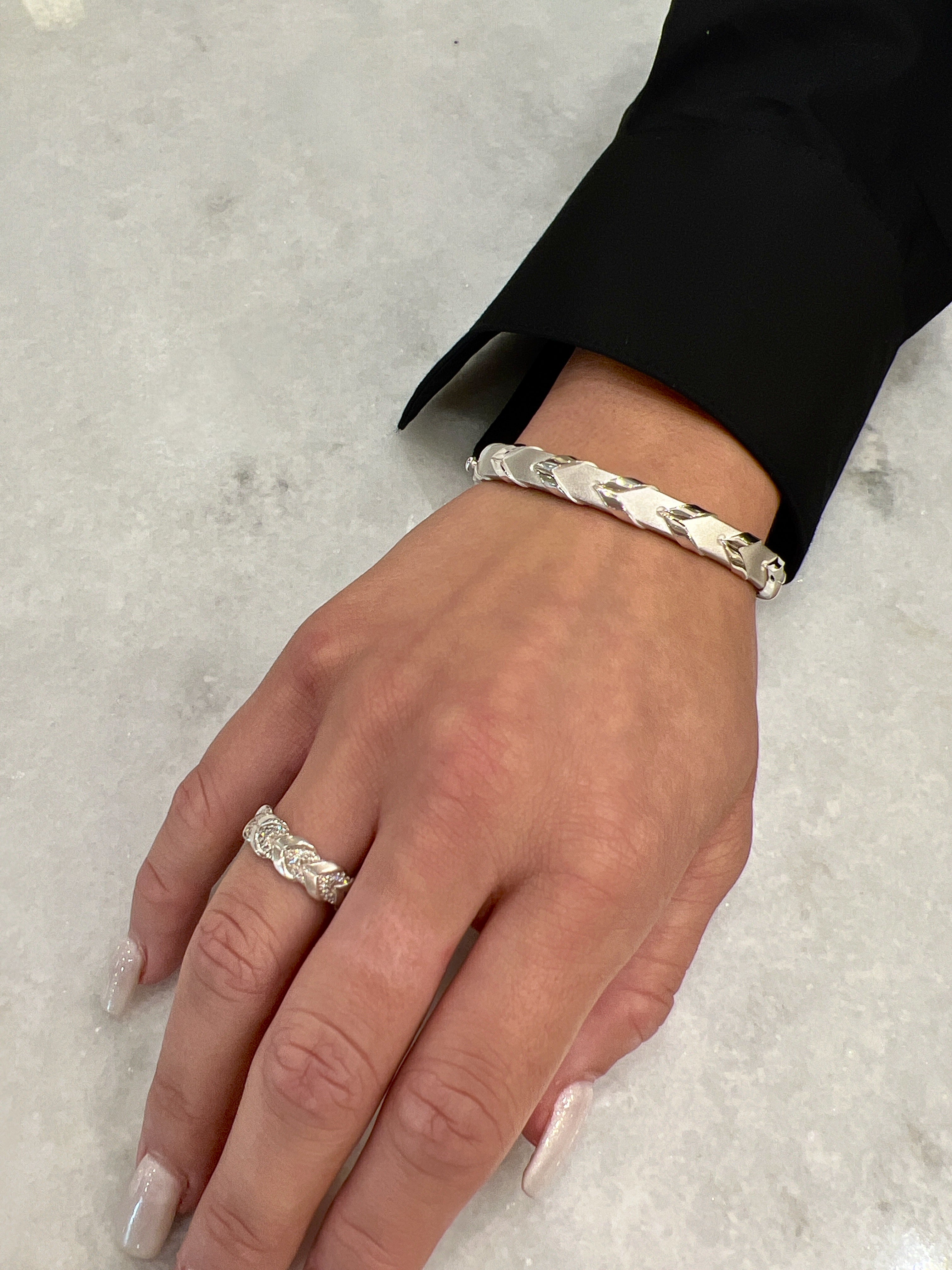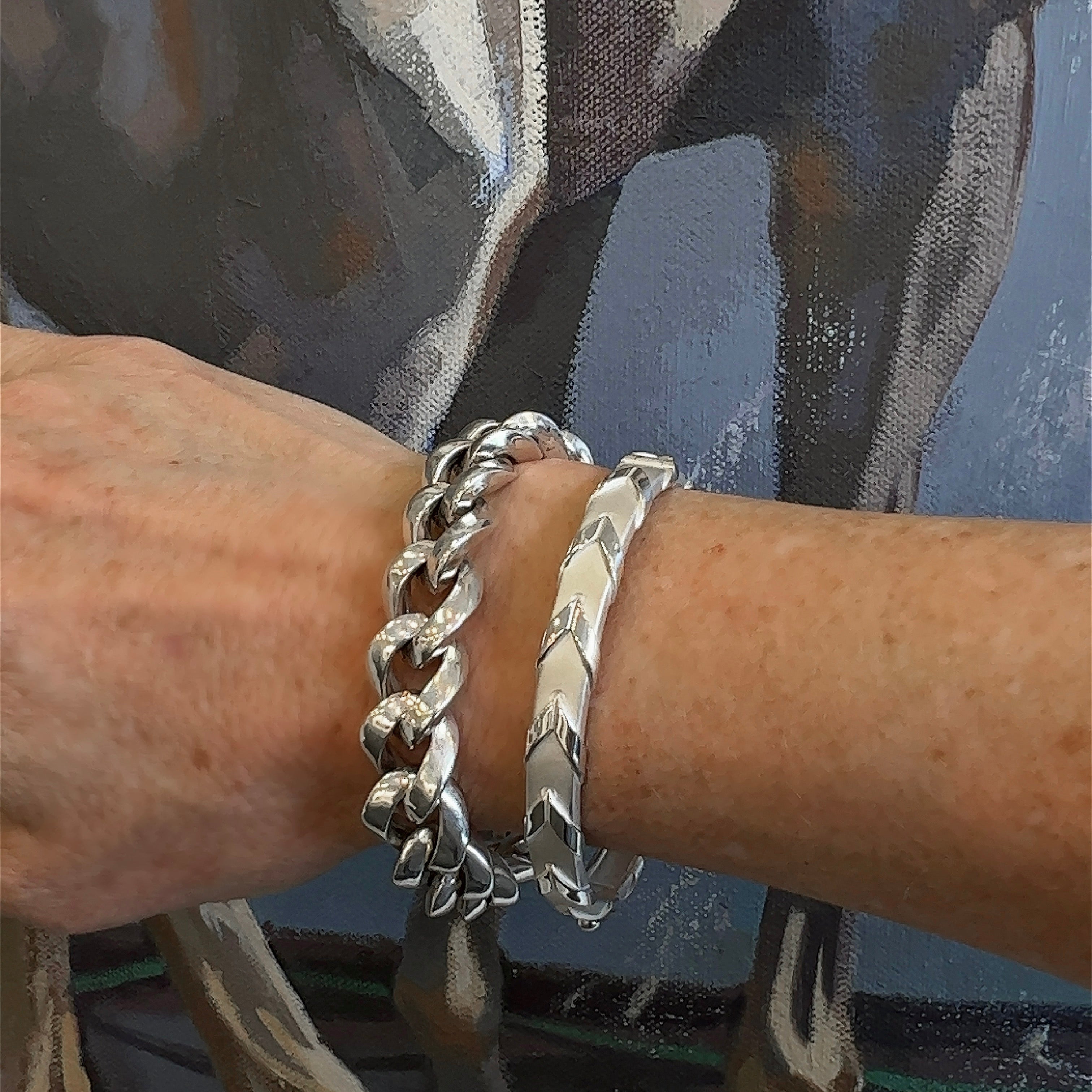 Classic Lace Rein Bracelet
Our timeless English Lace Rein design in an elegant bracelet. Its elliptical shape fits close to your wrist for comfortable everyday wear. Satin finished surfaces are complemented by high polish raised details. Its seamless pattern of beautifully proportioned laces are uninterrupted by a hidden hinge and subtle push button clasp. A perfect balance of elegant every day equestrian luxury.
Beautiful, on its own or stacked with your other bracelets, this timeless design is a fabulous addition to your collection!
Sterling Silver
Width: 7mm (.28 inch)
Handmade in the US
Fits physical wrist sizes: 6" to 6.5"
Enjoy complementary shipping on all orders.
Classic Lace Rein Bracelet